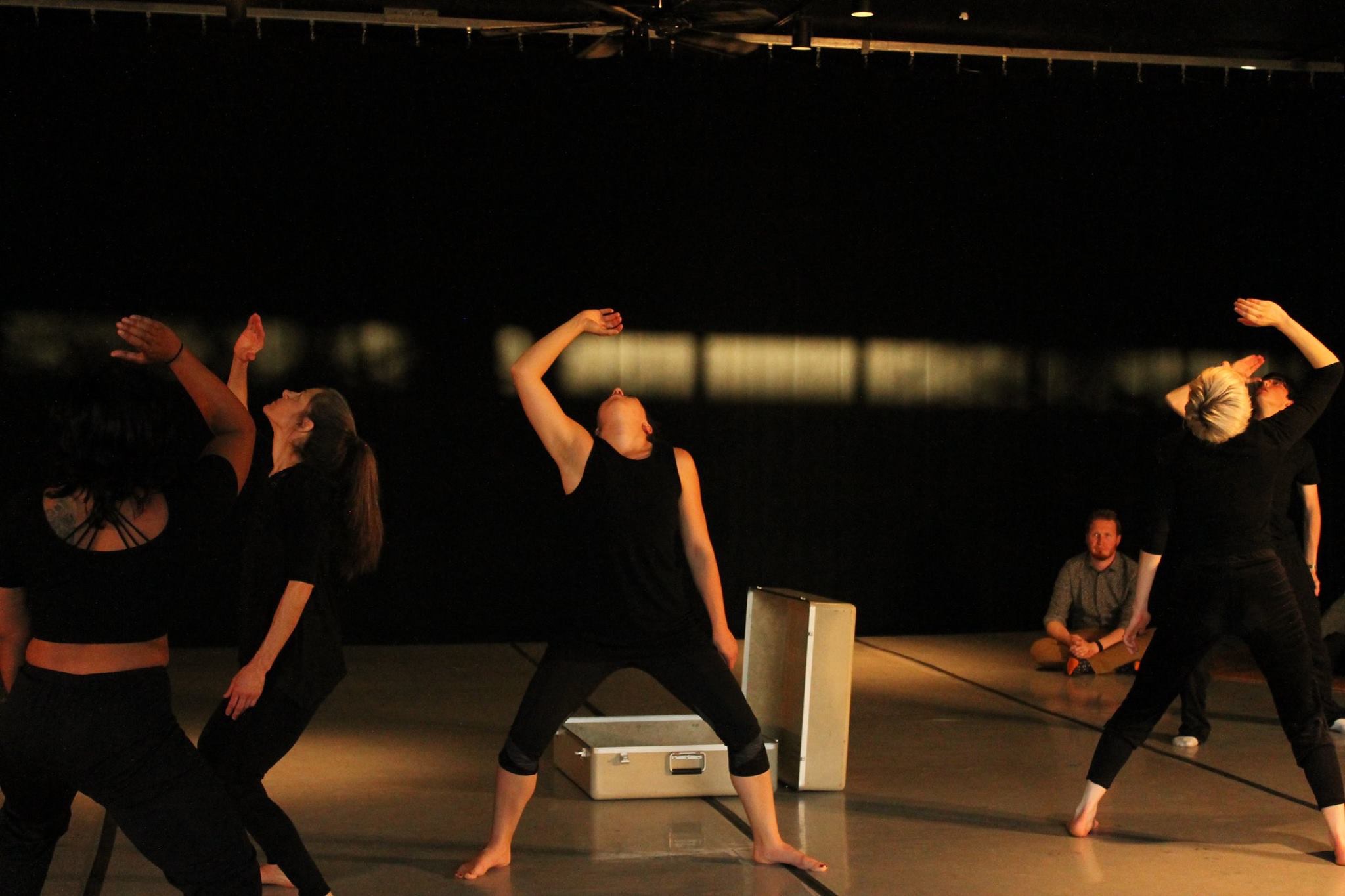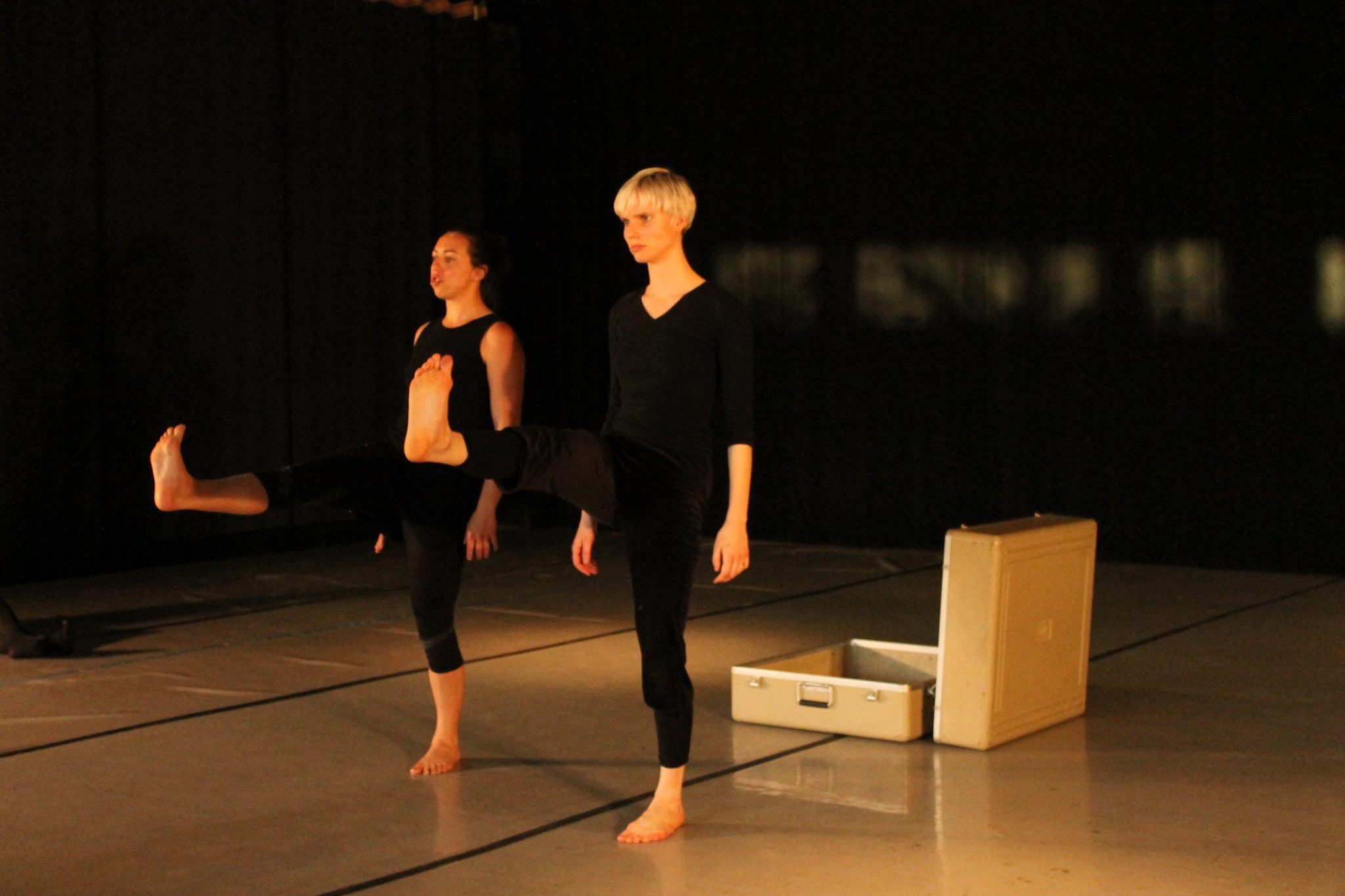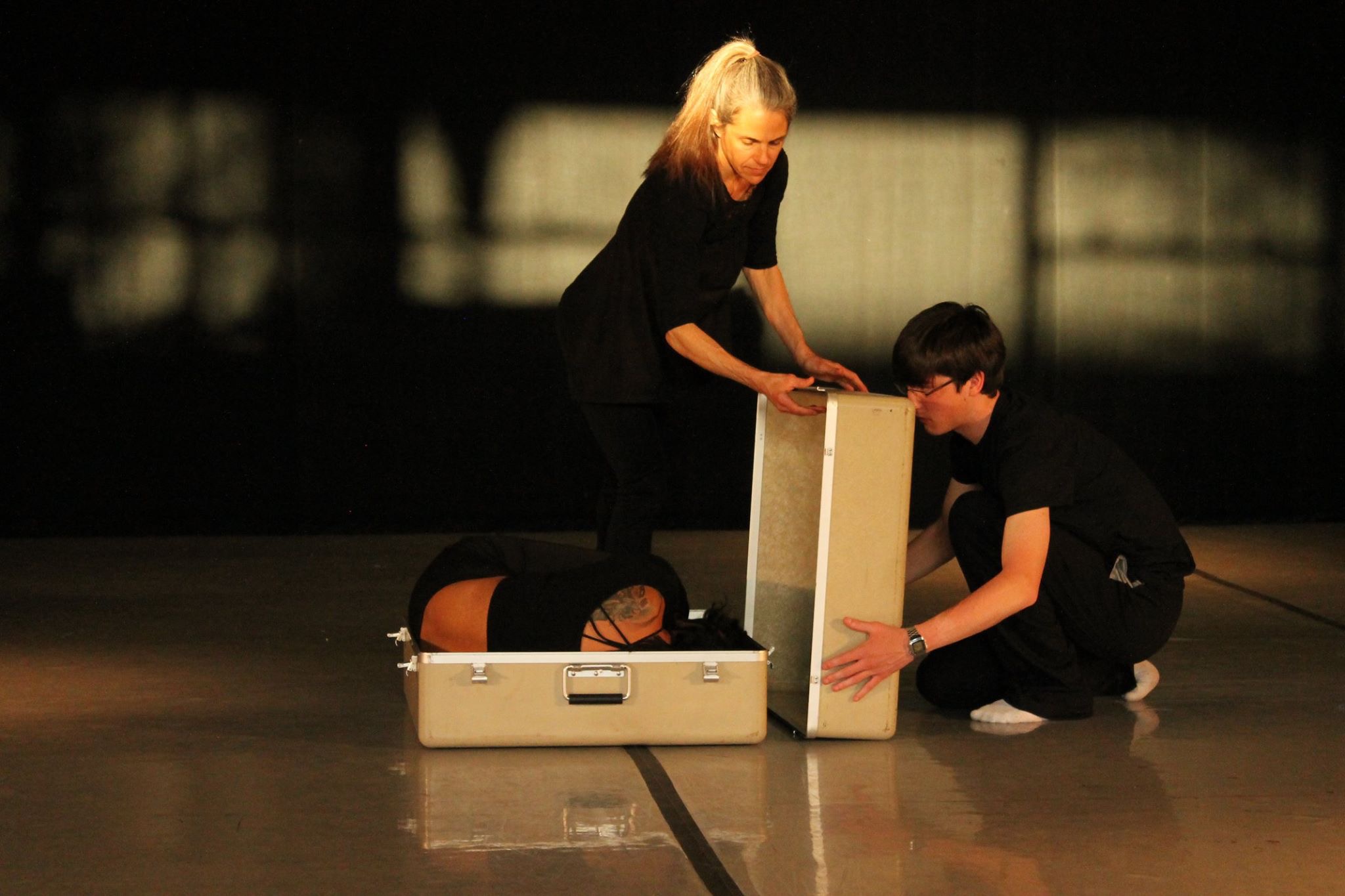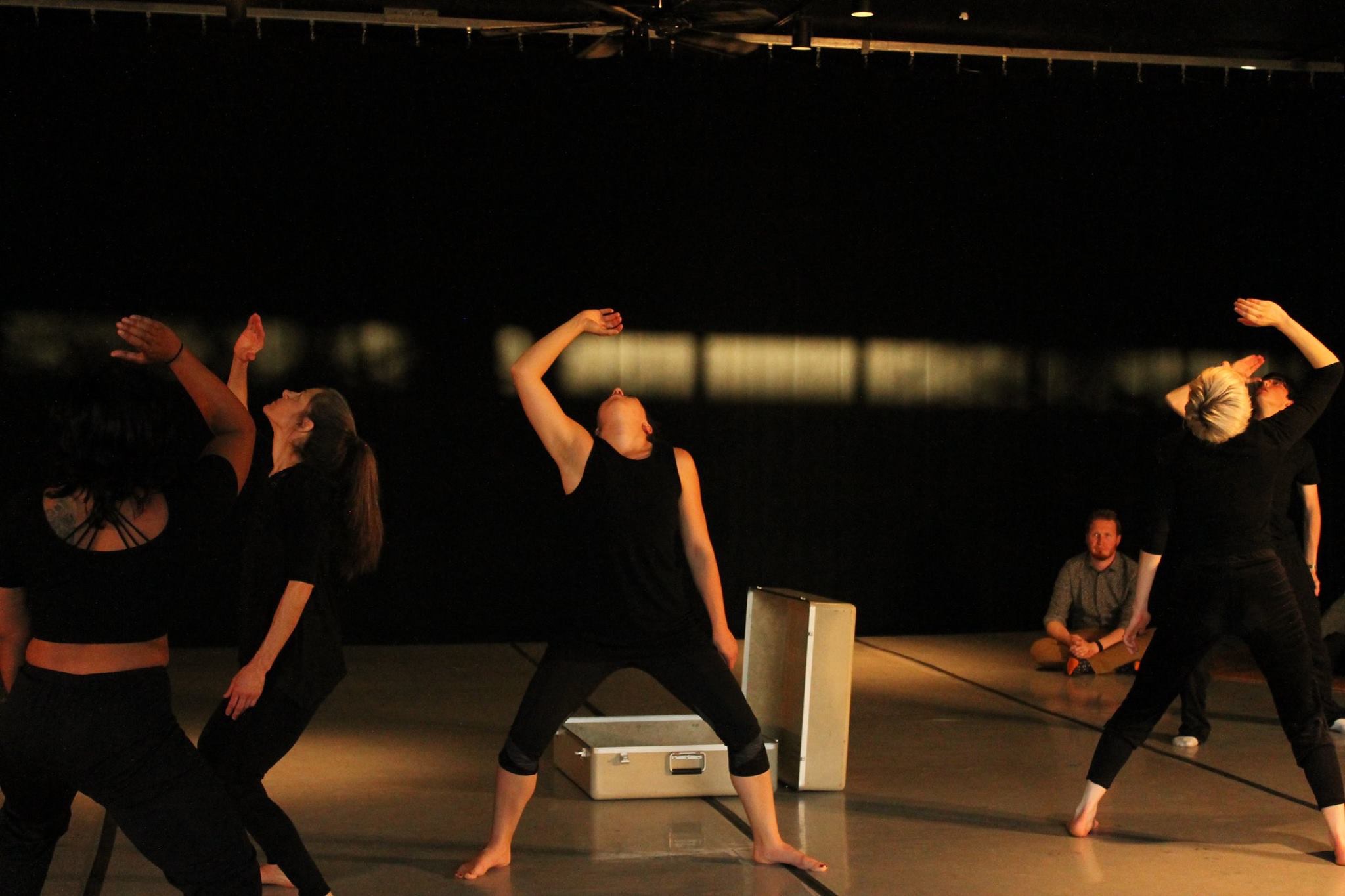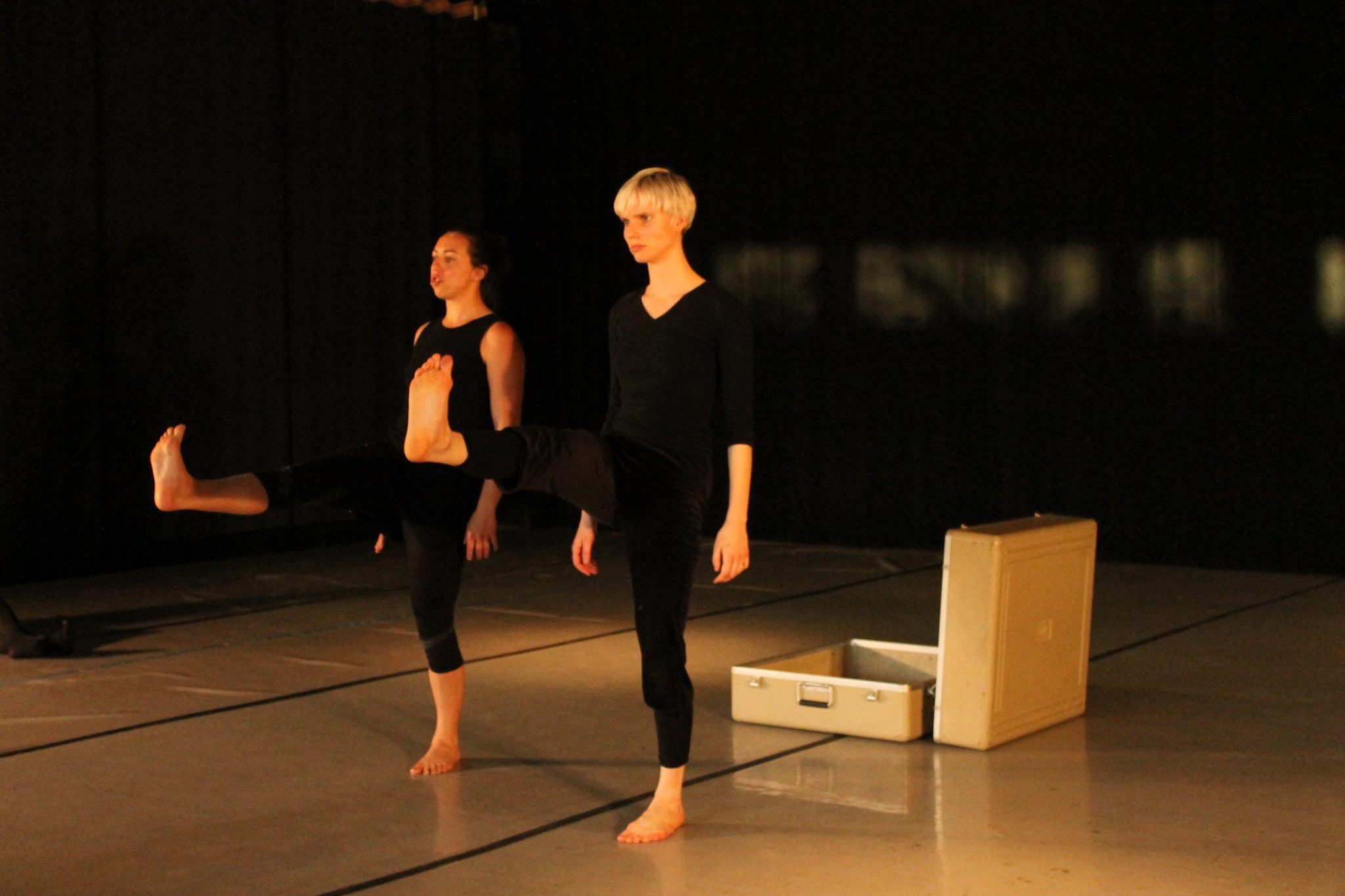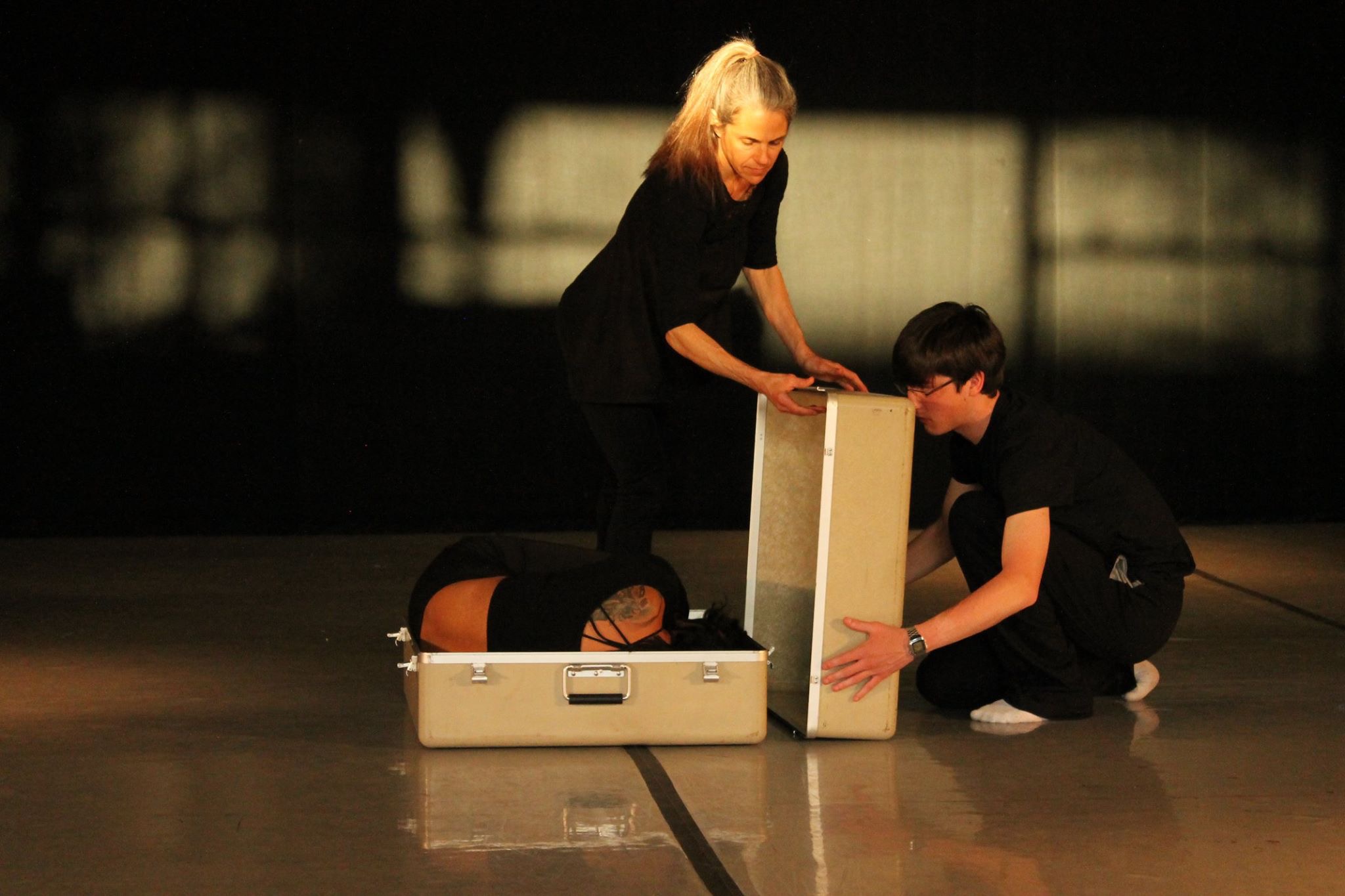 devised by thomas murray and kristin rose kelly
"This is a special report." Every major news event in our mediated culture begins with those words explaining a break in regularly scheduled programming. These interruptions turn our heads and halt our routines.
Although these interruptions may seem at the time like things that will forever change our lives, in most cases, we are quickly able to move back into our day-to-day. Subsequent news reports seem to erase the impact and specificity of the last ones. "extraordinary interruptions" returns to these moments as memory play through dance and media to create a collective history of these impacts on individuals.
Based on choreographer Celeste Miller's personal/historical exercises, this devised multimedia performance probes six dancers' visceral responses to major media events from Y2K to the Flint water crisis. Each member of the dance ensemble selected a major news event that they recalled from the last 15 years. They free-wrote their memories of learning about the event, devised a series of gestures from that writing, and then added edited text from the writing as spoken word to that gesture sequence. We complicated the performance by asking the dancers to perform in matched pairings, incorporated actual news copy from the original news reports, and interacted with both studio architecture and an original score.
Performances
"extraordinary interruptions" was workshopped at the NYU Forum on Ethnodrama and played previously at the Roanoke Ballet Theatre (in cooperation with Dwellings Dancetheater) and the Moss Arts Center. It has been co-created and directed by Kristin Rose Kelly and Thomas Murray with an original sound design by Tanner Upthegrove.
Workshop cast featured Ryan Chapman, Claire Constantikes, Naphtali Fields, Ann Kilkelly, Cambria McMillan-Zapf, Naire Poole, and Saadia Rais